Targeting Cancer's Most Lethal Attribute
Tumor metastasis and the consequences of their treatment are the leading cause of mortality among cancer patients. The lack of antimetastatic drugs and the strikingly low improvement to the 5-year survival rate of patients with diagnosed metastasis make new approaches an essential need at present.
Over the past decade, oncological studies pointed out that ENA/VASP, a protein family containing a PRM binding domain, plays a key role in the migratory activity of tumor cells, thereby promoting tumor growth.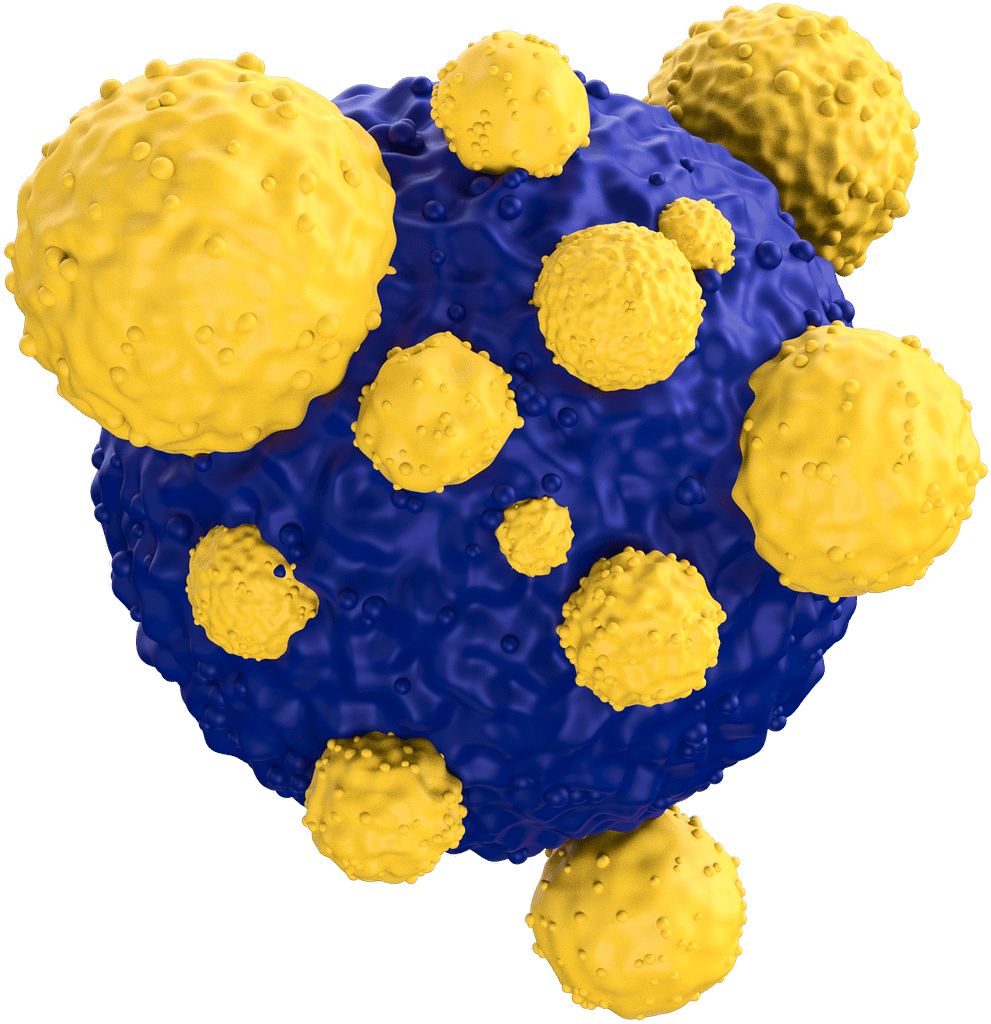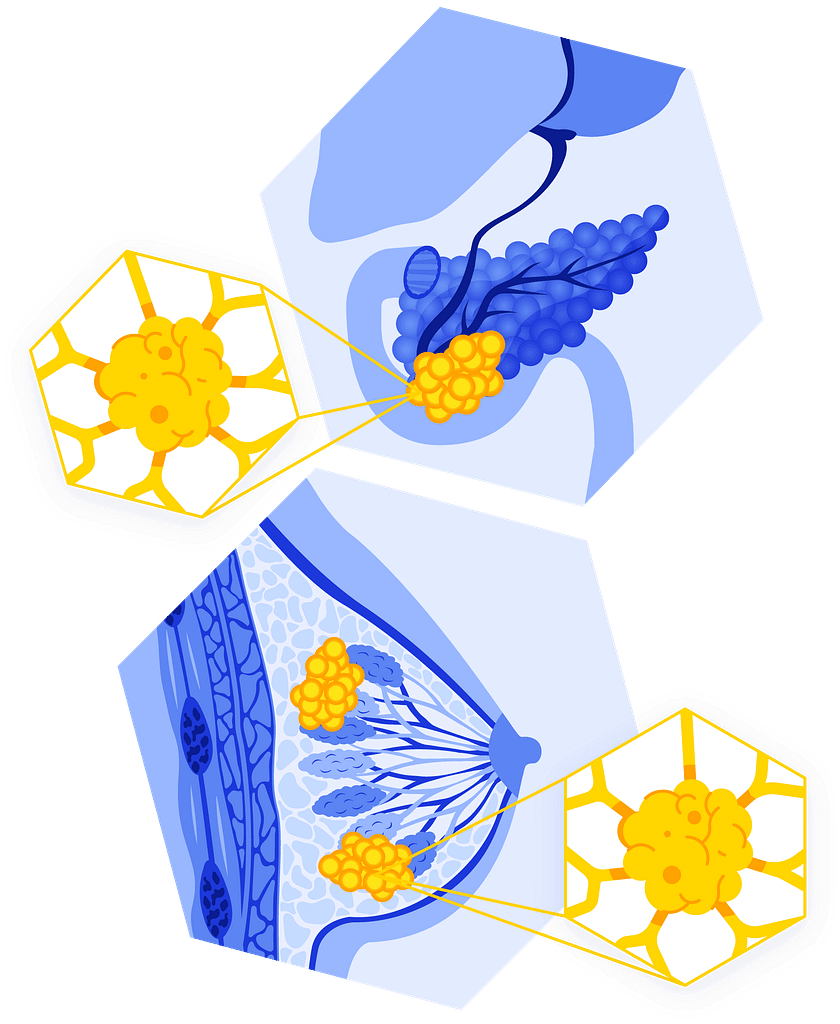 Why Ena/VASP has Game Changer Potential
As an initial proof of concept for its ProM-platform, PROSION addresses Ena/VASP as a promising oncological target – a protein that is involved in promoting the transformation of benign lesions into invasive and metastatic cancer.
Studies with our ProM-based small-molecule Ena/VASP inhibitor showed a remarkably high binding affinity (>1200x stronger than wild-type ligand) to the target protein's surface.
Results from in vivo essays in zebrafish are indicating that a ProM-induced inhibition of Ena/VASP-mediated processes significantly reduces cancer cell invasion into distant tissue. Further experiments with xenograft mouse models for breast and pancreatic cancer are currently being conducted and indicate promising results regarding efficacy and toxicity.
Noteworthy, this represents the first and only reported low-molecular weight molecule that selectively mimics PRM-mediated protein-protein interactions without loss in affinity.
Additional Targets & Indications of Choice
More recent projects focus on a PRM-binding domain, associated with several pathologies, such as Alzheimer's and other neurodegenerative diseases.
Ena/VASP represents only one of many potential use-cases. Via its platform-based approach, PROSION has the opportunity to address various targets and indications.
This brings a vast use-potential for the systematic development of ProM-based drugs.